PR (public relations) can be an effective way to drive a lot of awareness around what you're building, and help your team increase signups, lift sales numbers, or generate interest from investors. And unlike ads you might pay for, PR is earned media, which is free, and can feel more authentic because it comes from an unbiased source.
This is a tactical beginner's guide to PR for developers, meant to help you get started with your press outreach and PR strategy. While we work more with the other kind of PR (pull requests), the following four steps have helped us secure popular articles and blog posts:
Create your hook
Assemble your press kit
Identify relevant journalists
Pitch your story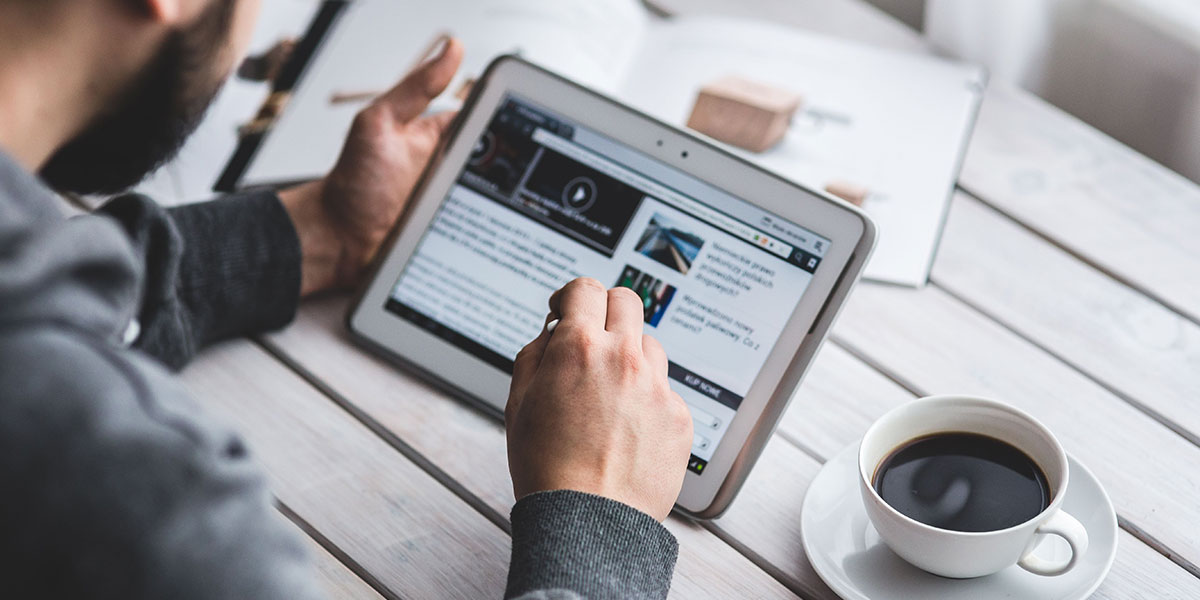 This post is part of a four-part series that includes Product for Engineers, Marketing for Engineers, and Sales for Engineers.
Create your hook
The press care more about stories than they do about products. It's one of the reasons why you can build something great and still fail to get user traction. Unlike in the movies, if you build it, it doesn't necessarily mean they will come.
Tech specs, benchmarks, and research data are important and will help add color, so keep them in your pocket. But start with your hook — that story that draws people in and gets them to root for you. In simple but not condescending terms: what are you building, why does it need to be built, and why is your team the best team to do it?
Another way to approach this is to write your headline first. What's the title of the article that you want to see at the top of NYTimes and Hacker News?
If you can craft a story about the incredible event that inspired you to tackle this problem, or that time you ran out of funding but saved the company with a non-obvious insight, or how your product made a meaningful impact on a customer's life, then you'll raise your team's chances at getting covered by journalists and bloggers.
Stories that people connect and identify with can help turn strangers into friends, and friends into evangelists. You still need to build a great product, but a compelling story or mission will help your users feel like they're a part of something even greater.
Assemble your press kit
While you can't write your own stories for press outlets to publish, you can help them, help you by giving them the following resources:
Company overview: Create a one-page doc that includes your company name and tagline, a brief description of your product or service, a summary of how it works, your hook, and a call to action that tells readers where to go to sign up, make a purchase, or learn more.
Founder photos: Collect your favorite headshots, candid photos, and team photos with easily readable filenames, like lyal-avery.jpg or pullrequest-austin-office.jpg.
Logos: Include high-res company logos and app icons.
Press mentions: Create a bulleted list with links to other articles and blog posts that have been written about your company.
Product screenshots: Take high-quality screenshots on desktop, Android, and iOS using team members' accounts or dummy data. If you have links to product demos or marketing videos on YouTube, include those as well.
In a nutshell, make it as easy as possible for press to share your story with their audiences. Giving them high-quality assets that they can include in their articles will make their stories and your product look better and more professional.
Identify relevant journalists
Build a virtual Rolodex of journalists who are already writing about your category or focus area. Go to Google News and search for your company name, your competitors, and your industry. Open the relevant articles, then navigate to the journalists' profiles to record their contact info.
Yes, this is a time-consuming and manual task, but finding the right, relevant journalists will increase the likelihood that the people you connect with will actually write about your team.
Some journalists will list their email directly on their articles or on their publication's profiles, like Luke Stangel. Some will add their email to their Twitter bios, like Ron Miller. And some won't include an email at all, but can still be reached via Twitter DMs or LinkedIn Messaging (but tread lightly).
Create a spreadsheet with names, contact info, and publications, and remember to include enthusiasts' tech blogs, hyper local publications, and podcasts. Targeting smaller outlets is a good strategy if you're just starting out, so cast a wide net.
Pitch your story
Finally, send lightly personalized emails to your list of journalists, and update your spreadsheet to keep track of who you've emailed and when you last contacted them. Start with a brief introduction to establish credibility, give your pitch, then make your request.
Here's a sample email that worked well for our team:
Code review as a service with PullRequest
Hi [NAME],

I'm Lyal, Founder and CEO of PullRequest, and we're building a platform for code review as a service that pairs best-in-class automation tools with a network of on-demand reviewers. I think your readers will really enjoy learning how we went from Y Combinator to funded by Google, and I'd love to send you our press kit and tell you more about what we're working on.

Thanks,

Lyal Avery
Founder & CEO, PullRequest
[CONTACT INFO]


Following these four steps should help you with your press outreach, as well as help you explain what you're building in a way that resonates with more people. There isn't one magic formula that will guarantee every journalist and blogger will cover your next product launch or funding announcement, but hopefully this gives you a starting point that will help you design the right PR strategy for your team. Let us know how we can help.