We are pleased to announce that we've expanded our integration to support GitLab.com code repositories fully within our code review platform. This integration matches the code review as a service that teams are already using with PullRequest's GitHub app and PullRequest's Bitbucket app.
Development teams using GitLab.com are now able to receive on-demand code review directly in their workflow from our network of thousands of expert code reviewers.
About our GitLab.com integration

You can now completely manage your PullRequest code review requests directly from our dashboard:
Connect and maintain GitLab.com your groups, projects, and merge requests
Request code reviews from our network
Change code review requests for your repositories
You can see step-by-step guides on the integration in our documentation on adding PullRequest to GitLab.com projects and requesting code reviews for GitLab.com in PullRequest.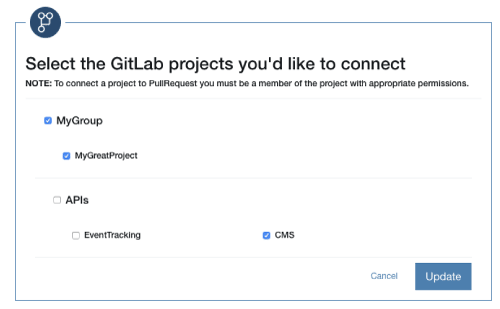 For those still using our legacy GitLab.com integrations, we will continue to support the review of merge requests from your projects.
If you would like additional help or have feedback, please send us an email. We're happy to walk you through getting set up.
About GitLab
GitLab is one of the fastest growing CI/CD solutions. It's a source code repository platform that covers the entire DevOps lifecycle from planning to continuous integration. Learn more on GitLab's website.