Reinforcing best practices while committing high-quality code with PullRequest.
INDUSTRY
Insurance

HEADQUARTERS
Columbus, OH

TIME ZONES
4

DEV TEAMS USING PULLREQUEST
100%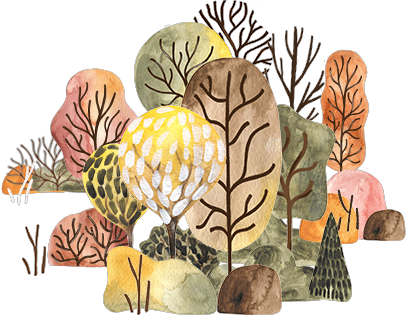 About Branch
Insurance was originally designed as a way for communities to look out for one another, protecting neighbors from financial disasters. Branch is working to bring insurance back to its original role as a force for communal good.
Launching first in Arizona, Illinois, Missouri, Ohio, and Texas, Branch is working quickly to welcome new neighbors to the fold. They provide real pricing information with just a name and address, and they're committed to helping customers find the best prices available — even if it's not with them.
That kind of total transparency drives the Branch team forward. Branch Founder and CTO Joe Emison says, "we're getting back to getting each other's back." He adds,
As a fifth-time technical founder, I know how critical code quality is to keeping development velocity as we scale, and you can't achieve good code quality without code review.
Why PullRequest
The development team at Branch uses a number of different languages and frameworks, and already had a quality code review process, a continuous integration pipeline, and other tooling solutions in place. PullRequest was able to integrate seamlessly with their existing workflows and provide coverage across all languages.
Emison explains, "I absolutely love what I would call plug-and-play point solutions, and PullRequest is exactly that — we plug-and-play and we get high-quality code review, on-demand."
When developers used languages or frameworks Branch didn't have as much experience with, it was difficult for Emison to find technical candidates to review their pull requests who were talented but also affordable. Hiring senior engineers with experience at companies like Amazon and Google is costly, but PullRequest's network of professional reviewers is cost-effective and can scale with the Branch team's needs.
We get the dual benefit of having better quality code, as well as helping our developers learn best practices within the languages. Instead of worrying about how his code looks, a new-to-Kotlin developer is learning what good Kotlin conventions are, while also committing higher-quality code.
And PullRequest's code review as a service isn't just for junior developers. "I am now in my 25th year of software development, and I really appreciate being able to commit small amounts of code and getting feedback. It's like a targeted, in-line software development clinic," says Emison.
"The overwhelming majority of our codebase has been reviewed by PullRequest, and it's significantly better because of it. I feel more confident about it, and our developers do as well."
Intrigued? book a call with our team today.