---
About the author
Nikhil Pal Singh is a repeat technical founder from Sydney, Australia with over 20 years of experience building software at companies like Lucent Technologies and Yahoo. Most recently, he founded TekTorch.AI: an innovation lab that helps businesses use state-of-the-art AI and ML to improve operations.
Over the past five years, Nikhil has been managing development teams of 15+ remote engineers.
Follow Nikhil on Twitter @techies
---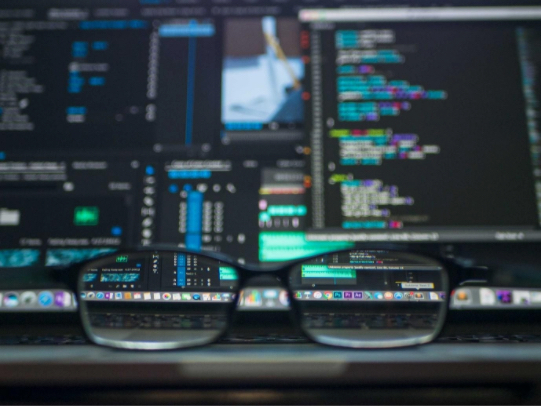 Remote work has seen a steep rise in recent times and is now increasingly at the forefront of companies attempting to enable flexibility for their staff.
Remote development work is not new. It's been around for quite a while now, and even in the early days of dial-up internet companies offered jobs that allowed employees to work outside of a traditional office setting.
But what has undoubtedly changed in recent times is the pace of change around working remote and the speed and flexibility that remote employees can take advantage of. Recently and notably, the COVID-19 pandemic has been a forcing function to push remote work adoption from an organizational preference to a business necessity.
Since the dawn of time, innovative and sustainable approaches have rendered traditional predecessors void and obsolete. And as the software development world tries to adjust to the new normal, it will become increasingly common for development teams to be distributed worldwide. The social contract of employment will shift from physically showing up to mentally showing up from wherever you are and being fully committed to the cause. And despite widespread criticisms of distributed development, I believe the merits of having a remote development team will offset initial challenges.
Advantages of distributed development teams
Cost efficiencies and broader access to talent.
A geographically diversified business is often attractive to top talent.
A presence across the time zones; the power of 24*7 productivity.
Armed with different perspectives and cultural insights, it is easier to make connections in other markets.
A distributed development team translates to more freedom for developers in terms of how they'd like to work. But managing a remote team is more a multi-dimensional and complex task compared to managing a team in an office setting. As a company with a distributed development team working remotely from around the world, we have come up with the following five tools that are reliable, quick to implement, and best suited for remote development teams of all sizes.
Communication tools
Real-time communication is crucial for distributed development teams, and conversations need to be centralized. Slack has emerged as a leader in messaging and real-time collaboration for distributed development teams. Besides direct messages, it supports group chats, voice calls, and screen sharing as well. But it is primarily meant for text messaging, and within the Slack workspace, you can set up open/private channels and share files/images.
You can think of Slack is almost like a virtual office. Being online on Slack is akin to being at work.
Zoom is more of a remote conferencing tool as opposed to a one-on-one communication tool. Despite the privacy concerns, Zoom remains one of the best remote conference tools to hold team meetings, trainings, demonstrations, and webinars. With features such as the option to mute or unmute participants, screen sharing, session recordings, and the high quality of both audio and video, Zoom is the perfect tool for distributed development teams.
Loom is a video-based communication tool that claims to bring together the expressiveness of video with the convenience of messaging. And as per Loom, a person can talk about six times faster than they can type, Loom allows you to capture and share your screen, your voice, and your face instantly. It's a handy substitute to an email and works well when communication isn't explicitly required in real-time.
Collaboration tools
Notion prides itself on being an all-in-one workspace, and a favorite among development teams for task management and knowledge bases. It's a project management tool that allows users to quickly and easily build feature-rich, responsive, and beautiful interfaces.
Clubhouse is more than just a team management platform; it's a product development collaboration suite. Clubhouse feels as if it was explicitly built for remote development teams. It is especially appealing to growing organizations and departments because of how well it handles scalability.
Conclusion
These are the five tools we love to use at TekTorch. They'll help enable you and your team to maximize efficiency and generate better returns on your projects. They are literally the only connection tools many distributed development teams have to rely on, and what makes a group of developers feel more like a cohesive and productive team. Importantly, they'll help your team communicate and collaborate closely while working physically apart.
---
If you found this useful, we encourage you to check out other articles from Nikhil such as AI can Revolutionize DevOps and Here is Why it is Important.
Be sure to follow Nikhil on Twitter @techies
Do it now, the time is now, not tomorrow not when that happens not when that finishes. Go get on with it and just do it.

— techies (@techies) June 2, 2019