About the author
@catalinmpit is a software engineer, AWS community builder and technical writer based out of London. He's currently an engineer at TypingDNA, working on applying keystroke dynamics as a means of biometrics authentication.
Check out more of his work on catalins.tech
---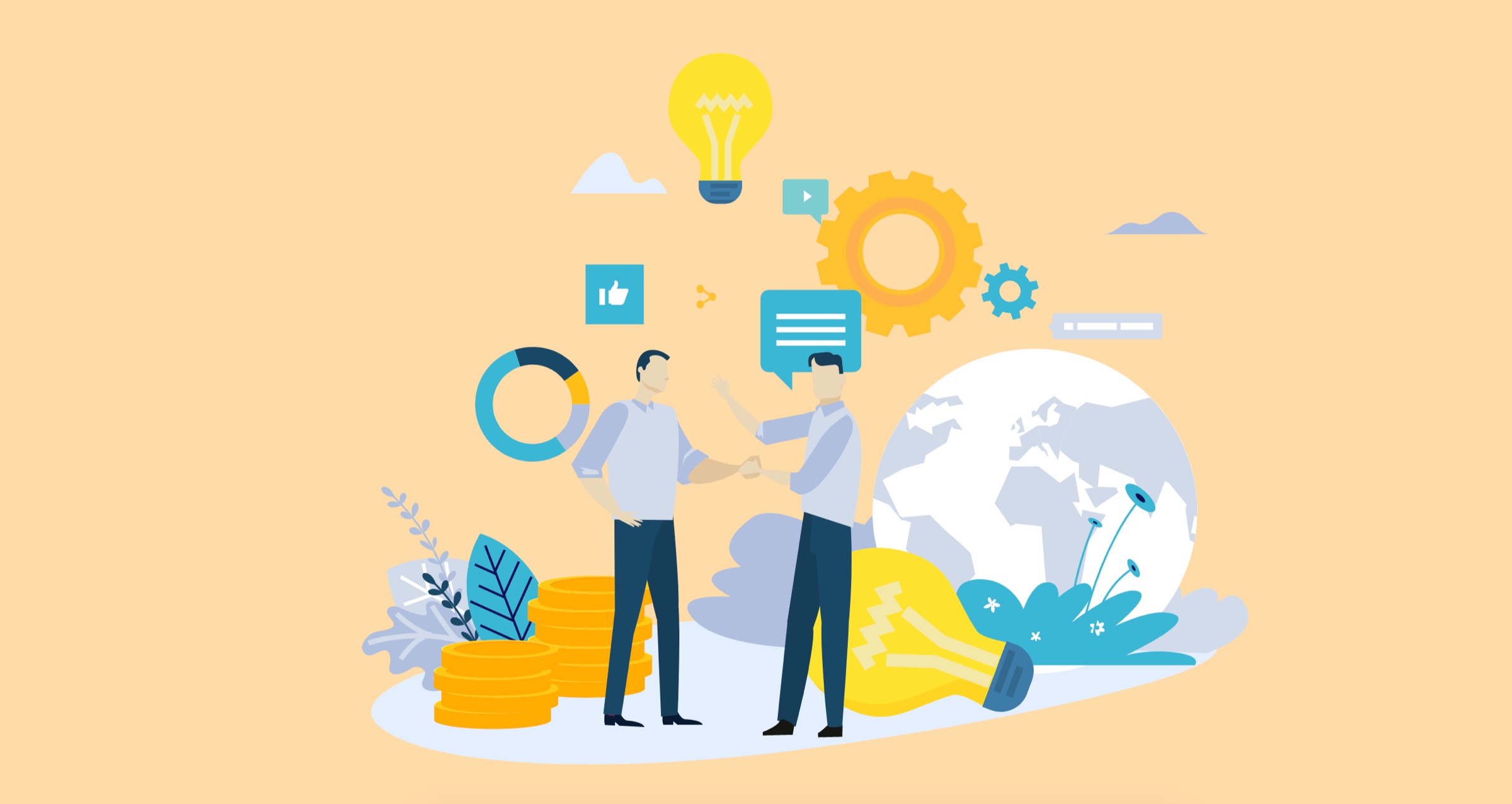 Sharing my software development knowledge online over the years has provided me with many benefits, both professionally and personally. If you're an expert in what you do, I highly encourage you to share your knowledge with the world online.
As a software professional, this is written based on my experiences with development and the development community. But the message applies to other professions and domains as well.
So, what are the benefits of sharing your knowledge online? I've found sharing my expertise to be significant in these five ways:
You'll deepen your understanding about a subject.
It exposes you to more professional opportunities.
You'll help others.
You become a member of a community.
When you share how to solve a common problem, you reference your own work to recall how to solve it when you encounter it in the future.
Let's take a deep dive into each of these benefits:
Cementing Your Knowledge
One of the most important benefits is that you cement your knowledge about the subject you are teaching. When you teach a topic, you have to research it to ensure you do not teach the wrong things. That forces you to go more in-depth and learn that subject better.
Moreover, you might learn something new. It's common knowledge that in tech things move fast. Maybe the subject you are teaching changed since you first learnt it. Thus, it's a great way to stay up-to-date.
Every time I write or recorded a video about a specific topic, I get an even better understanding of it, and that knowledge sticks with me moving forward. There's a quote that sums up this section perfectly: "to teach is to learn twice".
Opportunity Exposure
Sharing your knowledge online is a great way to open yourself to opportunities. Whatever they are - full-time jobs, consulting gigs, and so on. Having a blog and/or a video channel is like having a personal recruiter search for opportunities for you non-stop.
Those looking at your work get a great perspective that conveys knowledge and skills. For instance, because I wroie articles about AWS and JavaScript, various organizations contact me to help them through more specific problems they're facing or things they need. Instead of searching for work, work finds you. Sounds great, right?
It's important to note that getting opportunities should be a byproduct of publishing your work, not necessarily the goal. You might or might not get opportunities knocking at your door. It's not given, but it can happen! You should publish your work with the intent to…
Help Others
When you open your blog or your video channel, it feels like you are creating content and resources for nobody. No one will know about it at first. But eventually, people will stumble upon your piece of content and learn something from it. It's a fantastic feeling knowing that your content helped other people!
You can help a lot of people by simply sharing your knowledge. If knowing what you know has been helpful for you, it'll probably be helpful for others.
Become Part of a Community
When you publish your content online, you become an active contributor to a community. As more and more people find your work, you'll meet and hang out with like-minded people with similar expertise. Besides making friends and having fun, it can lead to collaborations and opportunities and expose you to new ideas and innovations relevant to your expertise.
Reciprocity is inherent to almost every content community. You'll make great, like-minded, connections, improve your expertise, and have fun!
Reference Your Own Work When You Need To
If you find yourself facing a complex problem that requires a complex solution, you can almost certainly count on needing to solve something similar again in the future. Learning how to solve intricate problems more than once can be a waste of time. Why not create an article or a video to explain your solution?
This is especially important if you haven't been able to find a great resource already published that was able to help you.
Every time you run into a similar issue, you can go back to your material and quickly fix it. Besides that, other people likely have the same problem (see Help Others) and you make your community stronger (see Become Part of a Community).
Conclusion
The benefits listed in the article are certainly exhaustive, but firsthand, I've found them to be particularly significant.
I strongly encourage you to start sharing your knowledge expertise, regardless of your field or profession. It may be intimidating, or seem like it's time-consuming, but it may help someone else (or your future self). Remember that you know what you know largely because others have shared valuable information you learned from. Pay it forward!
Image by Aladdin Ben Brahem on LottieFiles
---
Catalin regularly posts helpful development tips and guides on Twitter. Be sure to follow him at @catalinmpit