Supporting all languages and frameworks

Add engineers of Silicon Valley caliber to your team every time you open a pull request.
Ship better, more secure code faster.
Whether you're a development team of 5 or 5,000, PullRequest will supercharge your existing code review process and adapt to your needs. Our reviewers will help your team catch security vulnerabilities, find hidden bugs, and fix performance issues before they reach production. All of this is done within your existing tools.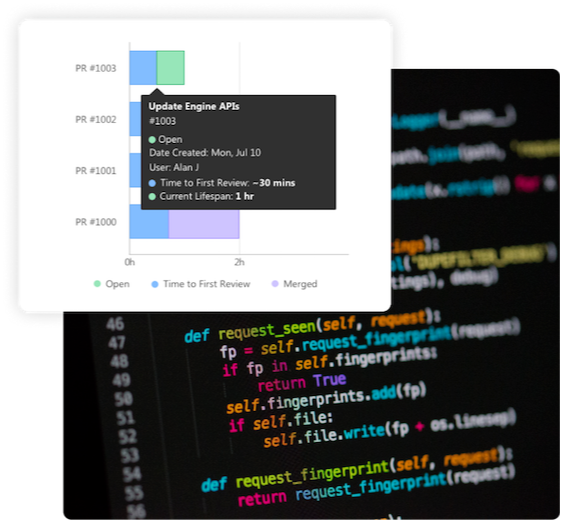 Catch more issues and merge faster.
Save your senior staff some time. Make meaningful progress resolving issues and improving code while other members of your team are busy building.
Learn More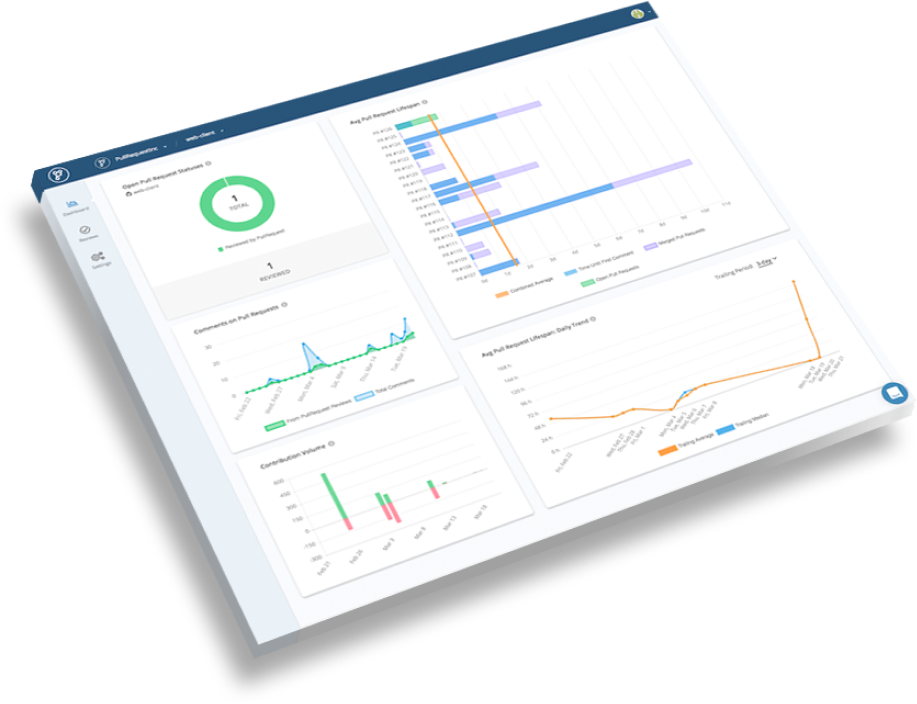 Deploy secure, high-performing code.
Deliver high quality code with an extra line of defense to prevent security vulnerabilities, potential compliance violations and other fatal flaws.
Learn More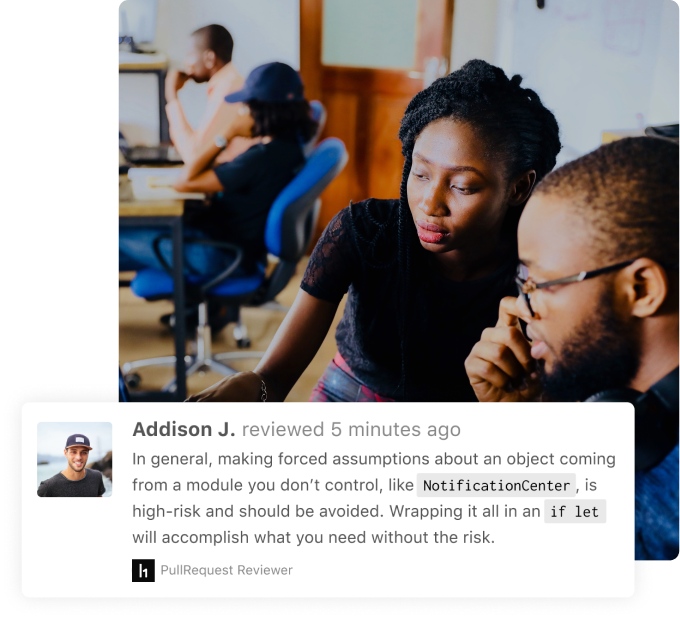 Valuable knowledge sharing with experts.
Connect your developers Silicon Valley caliber software engineers and build a software engineering team that's highly informed and current on industry standards and best practices.
Learn More
No need to leave source control.
PullRequest integrates with GitHub, GitLab, Bitbucket and Azure DevOps, so it's embedded right into your current workflow. We work where you do, no distraction or change of process required.


Our engineers are truly impressive.
Our reviewer network features rigorously-vetted, specialized professionals with experience at top engineering organizations. Including maintainers of widely used programming languages, frameworks, and other tools.
Learn more about our reviewers and our vetting process
Services we offer

Code
Review
On-going pull request code review from Silicon Valley caliber software engineers.

Technical
Screening
A scalable, hassle-free code challenge solution for evaluating developer candidates. Leave everything to us.

Project
Audits
Commission PullRequest to conduct a comprehensive audit review of an entire repository or set of repositories.
Your code is kept safe and secure.
The security of your code and intellectual property is our top priority. PullRequest adheres to best practices and strict procedures to ensure our systems are secure and your data is safe.
For a more comprehensive overview of security at PullRequest, check out our Data Security Policy.
All reviewers are either employees or contractors of PullRequest. We require completed criminal background checks and our client's information is protected by a 3-way confidentiality and personal inventions assignment agreement.

Systems are hosted in ISO 27001 and FISMA certified data centers managed by Amazon Web Services.

Application and review servers utilize HTTPS encrypted connections.

Enterprise customers have the option to store their code on their own network and hardware.
See why thousands of teams trust PullRequest